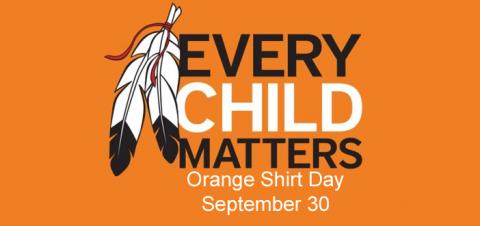 Dr. George Ferguson School, along with all schools in the Regina Public School Division, will participate in Orange Shirt Day on Wednesday, September 30th. All students and staff are encouraged to wear orange on September 30, 2020.
Orange Shirt Day recognizes the harm done to generations of children by residential schools and is an affirmation of our commitment to ensure that every child matters. Orange Shirt Day also recognizes our commitment to reconciliation, anti-racism and anti-bullying in general.
In the spirit of reconciliation we encourage our community to join in on the learning and to wear orange on Sept 30th. Students will participate in a school-wide art project that day. If you have any questions, please contact your child's teacher.