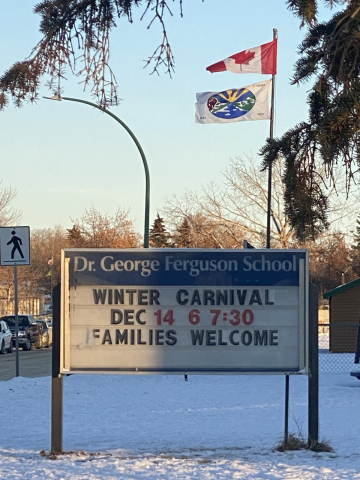 Please join us on Wednesday December14th for the Dr. George Ferguson Winter Carnival!
Date: Wednesday, December 14th 
Time: 6:00pm-7:30pm
Who: Dr. George Ferguson students and their families!
Details: There will be different activity stations set up around the school including games, crafts, dancing, karaoke and so much more!
Food Drive: If you can, please bring a non- perishable food item as a donation toward food hampers that will be prepared by Dr. George Ferguson staff and distributed back into the community.